.                       12:01          Meet theBand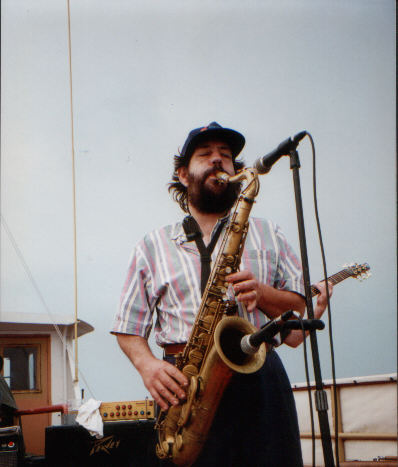 Larry power - Lead guitar   lead vocals

.Larry has played professionally for over thirty years and performed with many blues and rock legends: playing gigs with Elliot Randall ( Steely Dan), members of the rock band "Boston", and local blues legend James Montgomery, and with his own band. He opened for Jimi Hendrix in 1968, recorded an album with the "Father of the British Blues" Alexis Korner, in 1970. His greatest memory is jamming with the Allman Brothers Band and playing slide guitar face to face with Dicky betts. "My ultimate fantasy come true". 

Danny Klane - Sax, vocals

Danny has a long and distinquished career, including tours of the Far East with  "The Wrecking Crew", a top notch Memphis style soul band from Boston. Acclaimed as "the dirtest sax player in North america" for his distinctive gritty sound, and his funky, authentic vocals are always a highlight of 12:01 shows.

Mike Morrison - Bass, vocals.

Veteran of Boston's North Shore music scene, Mike has played all styles of music, but is at home most with Rock and Soul. His outstanding vocals expand 12:01's musical styles and his thick, funky, sound gives the band a groove you can't escape. Mike and LeRoy create a formidable rhythm section. " Pirate Blue " is always busy with freelance gigs and studio work.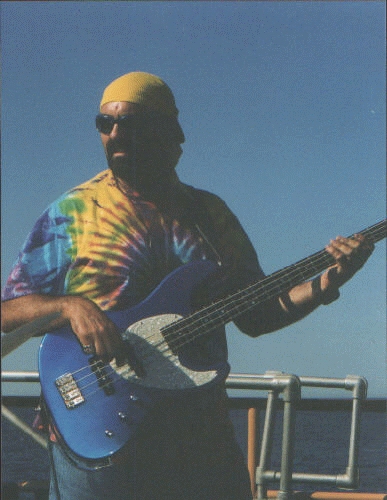 LeRoy Pina - Drums, vocals

This Cape Cod native has more recording credits and has played with more great musicians than anyone has a right to.... J.B. Hutto, Luther  "Guitar Jr." Johnson, Buddy Guy, Jr. Wells, Cary Bell, and Albert King, jammed with Stevie Ray Vaughn and Jackson Brown to name a few.  LeRoy has appeared at The Montreaux Jazz Festival, and won a Grammy Award  with J.B. and Luther, for Atlantic record's " Blues Explosion ", recorded live at The Montreaux Jazz Festival in 1982.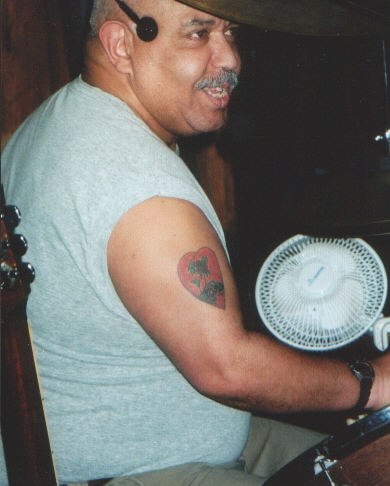 Dale Parker - Organ,keyboard

Dale, known as " Reverend Parker ", to the band, stepped in as 12:01's main fill in player early in 1999. He quickly became part of the band and was the principle keyboardist through summer of 2001. His classic B-3 sound and aggressive style are his trademarks.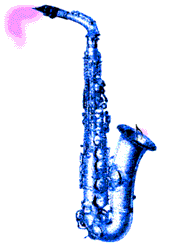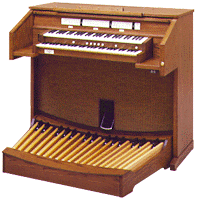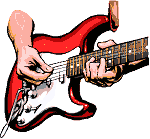 Steve Coveney - Rhythm, lead and Slide Guitar

" Silvertone Steve" (S.S.Tone to the band) is one of the North Shore's premiere blues guitarist. He has been filling in as a fifth player with 12:01 for over a year.

Also, Steve and Larry have been successfully performing as a guitar Duo "Guitars Inc." in the North Shore area for almost a year.

Steve has been playing in the New England area for over 30 years. This self taught, left-handed musician started playing in the mid 60's and by the 70's he was a solid fixture in the local blues circuit. From 1978 to 1982 he recorded and toured with Chicago blues great, J.B. Hutto. In 1979, LeRoy joined J.B. touring and recording until 1983.  Steve played a "Silvertone" guitar for several years, hence the nickname.

Since the 80's Steve has worked with [and sometimes toured] many blues greats including Albert King, Carey Bell, Sunnyland Slim, Eddie Kirkland, Eddie "Clearwater" Harrington, Andre Williams and many more.

Silvertone has also played with local blues favorites Liz Lannon, Maynard Silva, Shirley Lewis, and currently works in the Kassie Buckly Band.

His on stage antics, raw playing style and energy are always a welcome highlight to the 12:01 shows, the fans "love him".